Get More Truck For Your Buck
With Our Larger Trucks
---
Basic Rates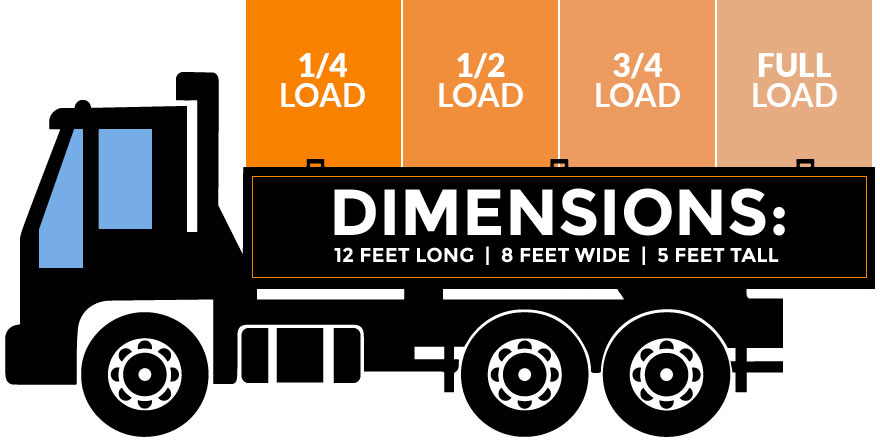 Basic Rates are items typically found in and around your home. These items consist of old furniture, appliances, electronics, yard wastes, construction debris, garage clutter, miscellaneous household junk and many other items too large for your local garbage company to take. Our full truck bed is 18 cubic yards. Filling our full truck is comparable to filling up 8-9 regular pickup loads.
Additional Fees
Refrigerators $40 per unit
Air Conditioners $25 per unit
Tires $10 per unit
---
Heavy-Load Rates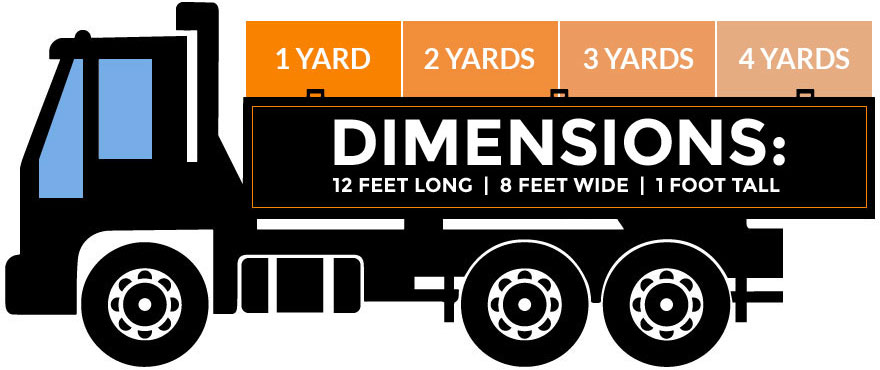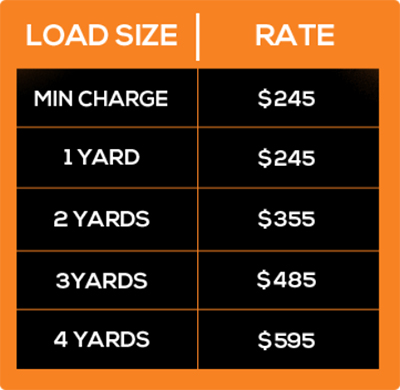 Heavy Load Rates include items such as bricks, concrete, dirt, rock, sod, pavers, roofing materials and mortar. Due to the heavy nature of these items, rates are priced according to 1-foot high in our trucks to ensure safety for the Dump-It crew during transportation. Our full truck can hold up to 4 yards of debris.